Location:
Baton Rouge, Louisiana, United States
School Mascot:
This school's mascot are the tigers. They're mascots name is Mike the Tiger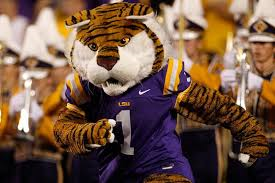 History:
History of LSU. Louisiana State University began as a small all-male military school near Pineville, Louisiana. Originally called the Louisiana State Seminary of Learning and Military Academy (or variations thereof), classes began on January 2, 1860.
Cost of Tuition:
In-state 9,842 USD, Out-of-state 27,005 USD.
Classes Offered:
The most popular majors at Louisiana State University--Baton Rouge include: Business, Management, Marketing, and Related Support Services; Engineering; Education; Biological and Biomedical Sciences; and Communication, Journalism, and Related Programs